As we celebrate Veterans Day this week I am reminded of how important the patriotic songs are for the seniors I sing with. Nothing gets everyone singing more enthusiastically than God Bless America, America the Beautiful or My Country Tis of Thee. Often the veterans in the group will ask for the songs associated with the branch of the military in which they served – for example The Marine Corps Hymn or Anchors Away. No doubt there are powerful and possibly painful memories associated with these rousing pieces of music. They are indeed a perfect illustration of how music impacts our lives by creating community.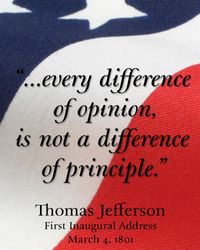 I have never served in the military nor been in a dangerous situation as so many of our veterans have. But I know the power of music to bring us together, to create camaraderie and to lift our spirits when everything around us looks dark.  In his book "The World in Six Songs" Daniel J. Levitin describes it this way. "Patriotic songs are a natural extension of the power that music has to define the we. This is our country, our region, our group, our common interest…"
 
And so this week I will be revisiting these songs and giving thanks to our veterans for their service.  And I will be holding out hope for a more peaceful world.